I'm still enduring the last remnants of a killer hangover after spending the weekend at a fantastic local soul & reggae festival. The weather was perfect, and with 9 hours of 70s soul legends on stage to appreciate (including Aswad, Rose Royce AND Sister Sledge) it was inevitable that a cider or seven would also be enjoyed. I'd been hoping to get out into the fresh air yesterday to cure the Irish flu, but with the current diabolical weather, it looks like I'll have to resort to the rainy day folder. These ones are from a brief wander around Esher Common last Thursday...
Glyphipterix fuscoviridella
Roeslerstammia erxlebella
Grapholita internana
Epinotia bilunana
Green Hairstreak
It didn't surprise me in the slightest to recently find out that Esher Common has one of the
longest pan-species lists
of all nature reserves in Britain. The range of habitats represented on the Common provide ample resources for thousands of invertebrates, including a very respectable list of Odonata (dragonflies & damselflies). I'll be back there soon catch up with the site's rarest dragonfly, Brilliant Emerald, although quite when that will be is going to depend on the skies.
In the meantime, I'll leave you with the highlight from this weekend's festival...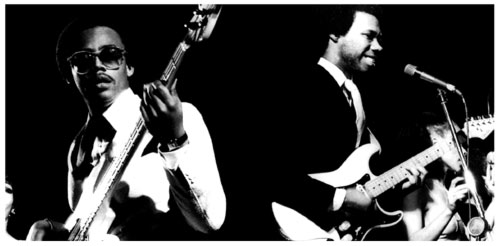 The geniuses behind the funk- Bernard Edwards and Nile Rodgers. Pioneering countless musical genres and responsible for creating the greatest bass lines in the history of music.
Edwards teaching John Taylor (of Duran Duran fame) how to play the bass...